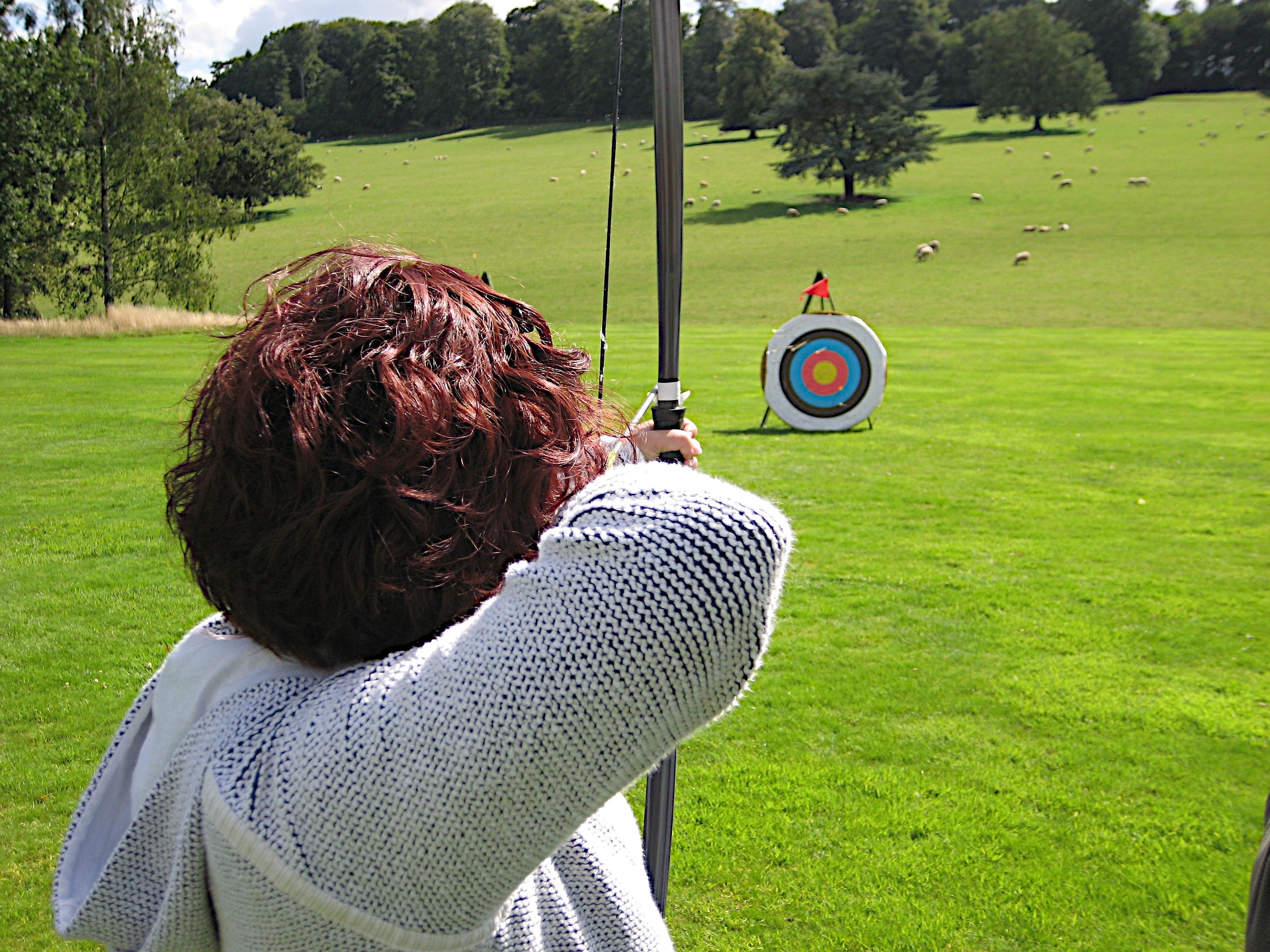 What motivates you, makes life meaningful to you, or gives you a sense of purpose? Do you have or need essential oil purpose or a purpose for getting involved with Young Living Essential Oils?
What's So Important About Purpose?
Having a strong purpose for doing things — what some people call one's "why" — can be as important to some people as wellness and abundance.
Many workers are frustrated by a lack of "congruence" in their lives. Some of them may be trapped in corporate slavery and not even realize it. They don't know that there is more to life than just waking up, eating, going to work, working hard all day for someone else (to make him/her rich), going home, eating, spending a few minutes with his/her family and watching TV, going to bed — and doing it all over again day after day after day.
When folks see all that Young Living offers — and that the products come from God-made plants and are backed by the "Seed to Seal" quality commitment — they may find the congruence and purpose for which they long.
---
[s3vpp id=d2868199a26a29135d3743d064ffc658]
---
A Bigger Cause or a Cause Bigger than Yourself
In Session #2 of the Feminine Factor Videos — hosted by Sonia Stringer of Savvy Network Marketing Women — Dr. Josephine Gross (Editor-in-Chief of Networking Times) stated:
"Besides building our own financial freedom and taking care of our families, we all want to be part of a bigger cause that we can believe in."
This attitude was captured in the article entitled
"How Your Nonprofit Can Enable Skill-Based Volunteering Among Millennials":
"Nearly three-quarters of Gen Y-ers recently surveyed for The Millennial Impact Report said they volunteered for a nonprofit in 2012. What was the main reason why these youngsters helped out? They care about the issue the organization was trying to solve.

"There are plenty of other reasons Millennials get involved as well, according to the survey. They feel they could make an impact for a cause they care about. They want to connect and network with like-minded people. They want to utilize professional skills or expertise to benefit an organization. Their family or friends recommended the volunteer opportunity."
Having an essential oil purpose may be particularly important to those who have the "yellow Golden Retriever" personality type.
Your Why
This all boils down to your "why."
"Why" do you want to do what you do?
Below are some reasons why people have gotten involved with Young Living Essential Oils as a business:
To improve one's own health or someone else's health;
To prove that there is a natural way to improve health;
To bring in a little extra spending money each month;
To pay off debt or buy a big ticket item;
To replace income from a current job, so that options open up;
To help others financially;
To donate to a worthy cause; and/or
To obtain a sense of fulfillment in any number of ways.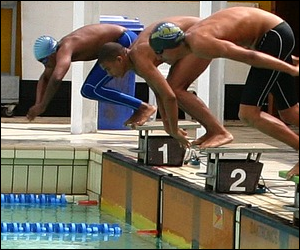 Of course, your "why" may be completely different. To help you think this through, fill in the blanks of this statement:
"If I had ___, I would ___."
For example, the swimmers shown in this photo have it as their purpose to be fastest in the race. One of them might be saying to himself, "If I placed first at enough swim meets, I would make it to the Olympics."
You don't have to limit your choices to just one "why." You may want to create in either hard copy or digital form a "Vision Board" — a collection of images and words that help you form a vision for your future, such as what you want to have or what you want to achieve in your life.
Place on your vision board everything that is important to you and look at it several times a day to help you focus on your goals.
What's your why? Is it aligned with your essential oil purpose?
If you need more ideas to trigger your inspiration, check out the posts in the Purpose category of our site.
Are You Ready to Experience Your Young Living Essential Oil Purpose?
Are you ready to enjoy the sense of fulfillment that tens of thousands of people have experienced by becoming congruent with their essential oil purpose with Young Living Essential Oils?
Order now as a retail customer or wholesale member.
Or contact us for more info. We look forward to helping you meet your needs.