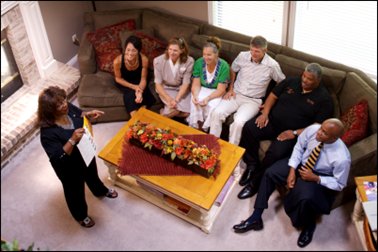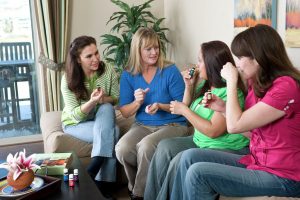 The four Sarah Harnisch books for Young Living Independent Distributors listed on this page — technically two books and two booklets — are, in the words of one Gold level leader within our Terpenators team within Young Living Essential Oils, the best "turnkey solution" to building a Young Living business that she has ever seen.
Sarah's "Fearless" booklet was released in September 2017 to help those sharing Young Living's essential oils to do so with courage.
All of the books or booklets on this page are made available through Amazon.com, with which we have an affiliate relationship.
Sarah Harnisch Books for Young Living Distributors
Gameplan: The Complete Strategy Guide to go from Starter Kit to Silver
Short link: https://amzn.to/2lIs3ni
---
Gameplan Workbook
Short link: https://amzn.to/2lInR7f
---
Sarah Harnisch Booklets for Young Living Distributors
Your Gameplan: Build a Life beyond Survival Mode
Short link: https://amzn.to/2lIbHLC
---
Fearless: Confidence with Essential Oils in 2 Hours
Short link: http://amzn.to/2hBi6Ir
---
One of the Sarah Harnisch Books for Young Living Distributors
Description of Fearless from Amazon.com
New to essential oils and not sure where to start? Got a starter kit but afraid to even open it?
There is a gap between purchasing essential oils and actually using them confidently. You're fearful of wasting what is in the bottle because you don't know what you are doing. You don't think oils will stack up to the products you have used for years. You are worried about using them incorrectly. You wonder if oils can actually make a difference for you and your family.
… Most of us want to do better for our families—but we aren't sure what that looks like, or if we actually have time. It seems like the information out there would take a lifetime to learn. It's overwhelming. When we get oils in our hands, we love the idea of them, but aren't sure what to do with them.
That is where "Fearless" comes in.
In this tiny book you'll learn:
what chemical overload does to the human body
why oils are the starting place to natural health
how to develop a mindset where you reach for oils first
what the biggest learning curve is with oiling (and how to overcome it)
how to try new oils each day with purpose
why oiling is serious and not a fad
the most effective form of topical oil application
how and why to use a diffuser
the fastest way to double your oils collection
what it means when an oil has been approved for internal use (and how use them safely)
where to place oils on your body
how to use oils for emotional support
the Simple Swap: a room-by-room checklist to kick toxic chemicals to the curb
10 challenges to get you oiling every day
If you're not sure where to start, this quick book will show you the way. …
Are you ready to become a Young Living Independent Distributor?
Do you need more information before you join Young Living? Contact us!