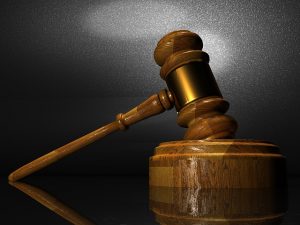 These are the legal documents that we provide for your
inspection regarding our dealings on and through MrSimons.com / HealedTrucker.
As an Amazon Associate, we earn from qualifying purchases.
Opt-In List & Newsletter Notices/Disclaimers
Privacy Policy (General Audience)
Testimonials And Results Disclosure
---
It is our privilege to be a verified member of FTC Guardian, through which we have generated the following legal documents — and with whom we have an affiliate relationship.
If you would like to have legal documents such as the ones shown below for your website, please sign up here.
---
Earnings Disclaimer
Legal Page
Opt-In List & Newsletter Notices/Disclaimers
Our Privacy Policy applies.
Disclaimer: this newsletter is for informational purposes only; it does not constitute legal advice, and should not be construed as such.
Disclaimer: Product information accessed through this website is obtained from claims made by the product's manufacturer on its labels. Please note that, on occasion manufacturers may alter their labels, thus we cannot guarantee or ensure the accuracy, completeness or timeliness of any product information. If you have specific nutrition or dietary concerns or questions about a product, please consult the product's label and/or contact the manufacturer directly. We assume no liability for any inaccuracies or misstatements about product information listed on our website.
Disclaimer: this newsletter does not give medical advice. The information provided is of a general nature and cannot substitute for professional medical advice, diagnosis, or treatment. Always seek the advice of your physician or other qualified health provider with any questions you may have regarding a medical condition.
Privacy Policy (General Audience)
Special Disclaimers
1. Subjective Subject Matter Disclaimer For Single Author; No Obligation to Update Information.
The information presented herein represents the view of the author as of the date of publication. Because of the rate with which conditions change, the author reserves the right to alter and/or update his opinion based on the new conditions, and the author is not obligated to update this information.
2. Subjective Subject Matter Disclaimer For 3rd Party Author; No Obligation to Update Information.
Everything posted on this site are views of others and have either been submitted to us, or found on the Internet and published as a fair use. The views expressed on this site are solely those of 3rd party authors and do not in any way reflect our views. This site is solely a provider of useful articles and hereby disclaims all liability for any damages or injury or other harm arising from this website. We are not obligated to update any information attributable to 3rd party authors.
3. Securities Disclaimer; Investment Advice or Recommendations.
This site and the information provided herein is for informational purposes only. Investment decisions are subject to certain risk factors that may not be discussed completely, or at all, on this site. We believe that any performance data provided on this site is provided from sources we deem to be reliable; however, we do not guarantee the accuracy or completeness of any such data. You should verify any such
data through your own sources.
Your Investment decisions and strategies should be determined solely by you in the exercise of your own judgment based on your unique investment objectives and financial circumstances. If you need professional advice, you should consult your own professional advisors.
6. Disclaimer; Information Is Not a Consumer Report.
We are not a consumer reporting agency and data provided by us does not constitute a consumer report as that term is defined in the Fair Credit Reporting Act (FCRA), 15 U.S.C.A. sec 1681 et seq. Before using any data obtained from any source as a factor in establishing a consumer's eligibility for credit, insurance or employment, you should consult with your attorney for uses that might be regulated by FCRA.
7. Disclaimer For No Legal Representation.
This site is not intended to create an attorney-client relationship, and no attorney-client relationship will be created or legal advice given through your use of this site, its services and content. No special relationship or privilege exists between you and this site. You will be representing yourself in any legal matter you undertake as a result of your use of this site, its services and content. This site provides (i) articles, newsletters, and content for informational purposes only, and (ii) an automated software system using rule-based document assembly technology as a tool for persons to prepare their own legal documents. In the process of providing this information, this site is engaged in the publication of information regarding legal
issues commonly encountered. This site is not a substitute for the advice of an attorney. This site does not review any of your answers to questions for sufficiency, provide legal advice, or analyze applicable law and apply it to your specific requirements. Accordingly, if you need legal advice for a specific issue, or if your specific matter is too complex to be addressed by our automated software tool, you are
advised to seek the advice of an attorney.
8. Disclaimer By Website Developer; No Responsibility For Website Legal Compliance.
You agree to assume sole responsibility for website legal compliance. Your responsibility is to employ an attorney to represent you to in connection with legal compliance for your website and to manage your exposure to legal liability. We will work with your attorney to incorporate your advertising claims, legal notices, disclaimers, and agreements into your website, but we are not responsible for, and will not provide you with advertising claims, legal notices, disclaimers, or agreements, or any advice in the nature of legal advice.
10. Disclaimer For Blog Posts by Others.
We do not independently verify, nor do we seek independent verification of comments and statements that may be posted by others in blog posts on this site regarding our website, its products or services. For this reason, if others post "success story" or "best-case" scenario testimonials (as distinguished from subjective opinions), you should assume that their results are NOT typical.
11. Disclaimer Regarding Diets and Restaurant Recommendations.
We do not guarantee that any recommendation will meet your diet requirements, or that any reference to any food, beverage, or restaurant will match the description provided by us. We do not assume any liability for any adverse reactions to food or beverages, or restaurants recommended. Each user is solely responsible for determining his/her food and beverage choices.
12. Disclaimer Re Health and Rehabilitation
We provide guidance and clarification for rehabilitation prescriptions provided over the Internet and by other materials available our website. This information and these materials are intended only to assist a licensed physician, chiropractor, physical therapist, certified athletic trainer, or other appropriately certified professional's physical rehabilitation recommendation efforts. We are not a medical organization and cannot give you medical advice or diagnosis conditions. If you experience any pain or discomfort, or if you have a change in medical condition, you should immediately seek
appropriate medical attention.
13. Exercise Disclaimer
Not all exercise is suitable for everyone. To reduce the risk of injury, consult your doctor before beginning this or any exercise program. The instruction presented herein is in no way intended as a substitute for medical counseling. If you have had a joint replacement or if you have osteoporosis, or any other special medical condition,
follow all precautions.
14. Diet Disclaimer
This website is not a substitute for medical advice. If you are beginning a health or weight control program, consult your physician before using products or services discussed on this website, or making any other dietary changes. All of the information provided in and through this website is intended solely for general information and
should not be relied upon for any particular diagnosis, treatment, or care. Statements made on this website have not been evaluated by the U.S. Food and Drug Administration or any other government regulatory body.
15. Disclaimer For Dietary Supplements.
The products sold on this site are not intended to diagnose, treat, cure, or prevent any disease. Although available as a dietary supplements, our products have not been approved by the food and drug administration (FDA) for human or veterinary use at this time.
Terms of Use
Testimonials And Results Disclosure